VALCHLOR® (mechlorethamine) gel is a prescription medicine used on the skin (topical) to treat people with Stage IA and IB mycosis fungoides-type cutaneous T-cell lymphoma (MF-CTCL) who have received previous skin treatment. It is not known if VALCHLOR is safe and effective in children.
Understanding MF-CTCL
What is MF-CTCL?
MF-CTCL is the most common cutaneous T-cell lymphoma. The disease is typically slow growing and may be mistaken for other inflammatory skin conditions such as eczema or psoriasis. MF-CTCL may be present for years or even decades before it's diagnosed.
Getting a CLEAR picture of Stage IA/IB MF-CTCL
You are not alone. Stage IA/IB MF-CTCL is thought to affect 16,000 to 20,000 patients in the United States. MF-CTCL is a progressive disease with distinct stages, each of which has a different treatment approach.
Although MF-CTCL can occur anywhere on your body, it often appears on skin that is covered by clothing and unexposed to sunlight.
What Stage IA/IB MF-CTCL looks like
Your stage of MF-CTCL is based on how much of your body has red patches of skin and/or scaly raised scabs called plaques.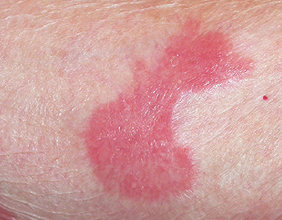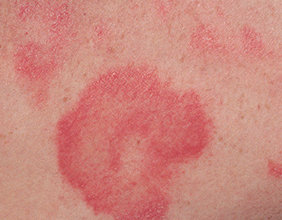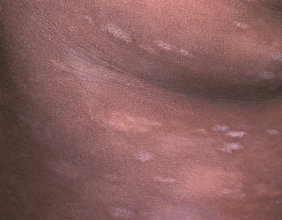 Stage IA: patches and/or plaques cover up to 10% of the skin
Stage IB: patches and/or plaques cover 10% or more of the skin
Most patients have Stage IA/IB MF-CTCL for several years
In some cases, it can progress to later-stage disease